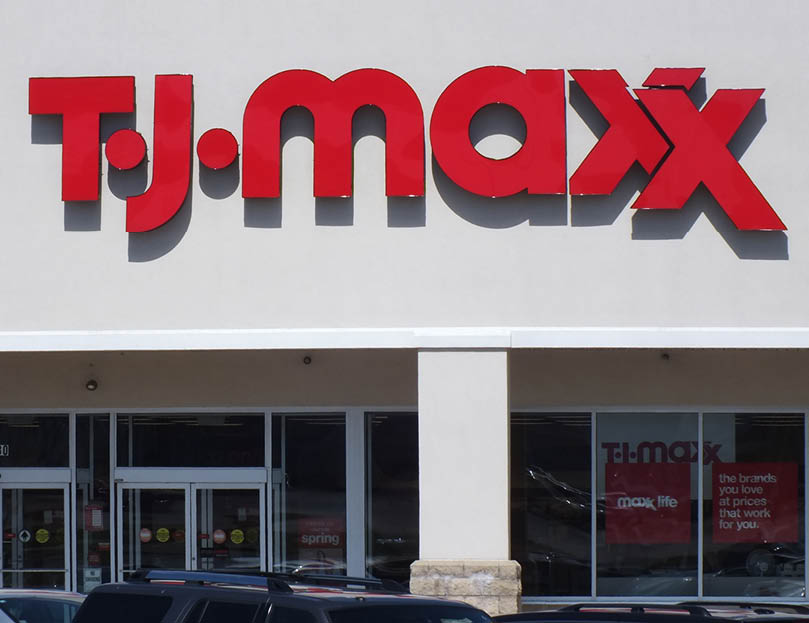 About Sign Source USA
Sign Source USA is a national wholesale channel letter manufacturer specializing in front lit channel letters, back lit channel letters, trimless channel letters, LED channel letters and exposed neon channel letters. Our 40,000 square foot facility is equipped with fully automated, computerized machinery to produce your channel letters with the highest possible standards. Building letters since 1986, our experienced staff is dedicated to providing you with excellent customer service as well as a product you will be proud to display.
Due to the newest technology available, we are capable of handling large volume orders, and our manufacturing plant operates relentlessly to ensure that your products will ship as promised. Combined with 24-hour standard quotes, punctual ship dates, nationwide freight options and volume cost efficiencies, we are dedicated to becoming your  channel letter supplier of choice.
LOW OPERATIONAL OVERHEAD GUARANTEES THE BEST PRICE!
Meet The Sign Source USA Team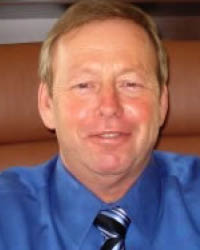 Jeff grew up in the sign industry working for a full service custom retail sign company and has over 40 years in the industry. For the last 25 years Jeff has worked on the wholesale side of the business.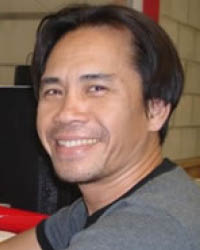 "Air" Somtakoun Southibounnorath
Vice President
Air has worked with Jeff since 1986 on the production side, adding valuable skills, creativity and dedication. He graduated from Ohio Northern University in 1993 with an electrical engineering degree.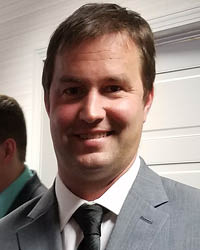 Grant Pisel
Designer and Production Manager
Grant started in the sign business in 1994 as a part-time shop laborer while finishing high school. After attending Ohio Northern University majoring in industrial technologies, Grant came on board as Sign Source USA, Inc.'s designer. As the company has grown, so have Grant's responsibilities from designer to now taking control of production.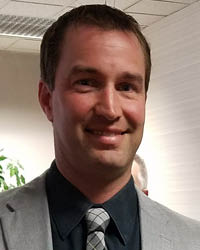 Joe Pisel
Sales & Purchasing
Joe started in the sign business in 1994 as a part-time shop laborer while finishing high school. Joe worked summers in the shop and graduated from Ohio University in 2001 with a degree in political science. Over the last eight years he has taken on many roles as the company has continued to grow, finally settling into the role of sales and purchasing.
The Sign Source USA Production Facility
Tour Our Fabrication Facility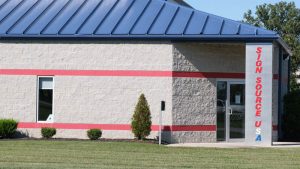 Sign Source USA's state-of-the-art 40,000 square foot manufacturing plant is specially designed to improve productivity and efficiency. Built December 2008, it is a "green" facility with energy efficient heating and lighting. Our factory is situated in a position to give us plenty of room for future growth as we continue to expand our production capacity.
The Machinery We Use To Make Your Signs
6 CNC router tables
7 automated letter fabricating machines
4 letter loks
1 stapler
Jewelite trim machine
Coming Soon!- Aluminum trim cap machine
Our Responsibility to the Environment
Sign Source USA, Inc. is an environmentally friendly company. From our manufacturing facility to our manufacturing procedures we strive to do what is best for our environment. We operate hazardous-waste free and we recycle 95% of our waste including cardboard, plastic, aluminum, steel and copper from stripped wires.
We utilize mercury injected electrodes to eliminate the possibility of a mercury spill in our shop. We utilize recycled material in our shipping process. We have a solvent recycler for our 2 paint booths that reclaims solvent from the paint process. Our state-of-the-art paint booths, built in 2008, meet current federal regulations and have bake cycles for quicker drying time.